Dementia Friendly Sensory Walk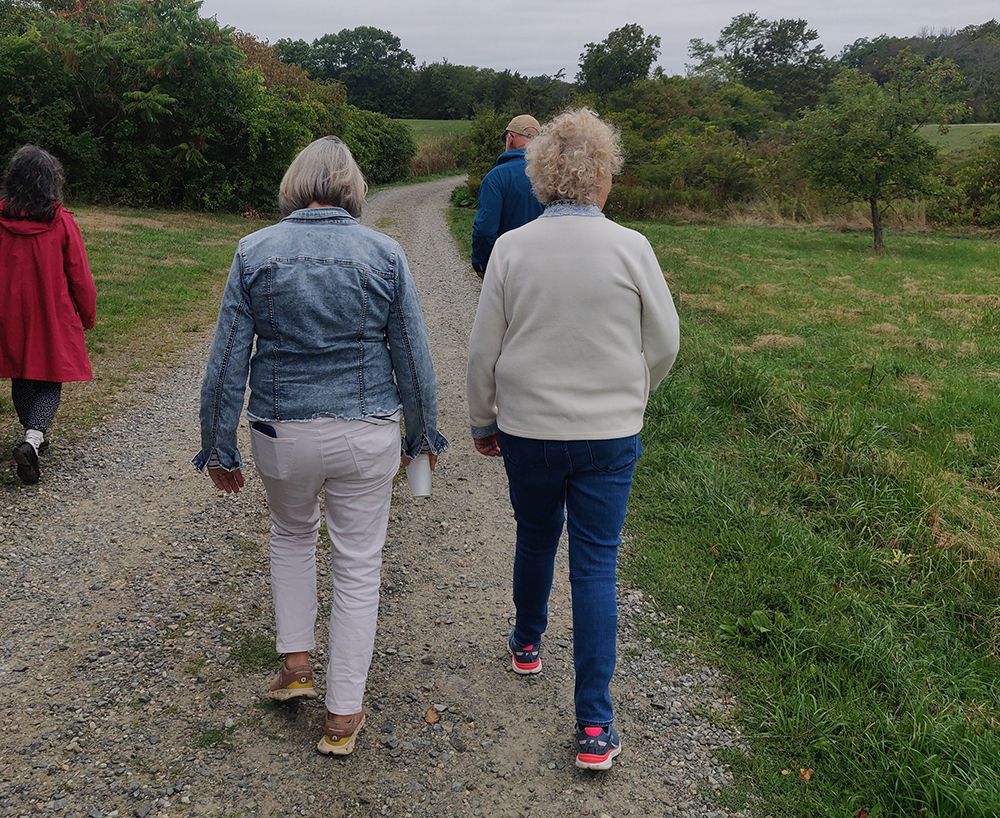 RSVP of the North Shore volunteer Mary Ellen Kelley led Age & Dementia Friendly Cape Ann's first Dementia Friendly Sensory Walk on September 19, 2022 at the Cox Reservation in Essex. Mary Ellen is the Volunteer Coordinator for the Essex County Greenbelt and is a certified Kripalu Outdoor Mindful Guide. The short walk was an inclusive sensory experience for individuals living with dementia and their caregivers. This type of walk is designed to evoke positive feelings, sensations, and memories for all. During the walk, participants were able to see, smell, touch, and hear nature as they walked, with time for rest and sensory observations integrated in. It was an enjoyable and relaxing walk on a beautiful New England Fall day.
The next Dementia Friendly Sensory Walk is scheduled to take place at the Cox Reservation in Essex on October 17, 2022 at 10:00 AM. To learn more about upcoming walks or register to attend, please email carrie.johnson@seniorcareinc.org or call 978-281-1750.